On Friday I took my iPad with me to the prison cafe, because I had a perfect little beta tester for some of the apps I have reviewed previously. The apps I wanted testing were 3 problem solving activities for EYFS: Petites Choses, Toca Robot lab and Toca hair salon.
I was interested to see how long the first would take her to complete and how long the Toca apps would keep her amused. Petites Choses , which is available for android too, was free last week and I enjoyed playing then reviewing it. I completed it very quickly, but thought that it would keep a young child amused for much longer. It didn't really, in fact Ruby managed to complete the television challenge more quickly than both Jenni and I did - and we have a combined age of over 80!! Ruby enjoyed playing it though and quickly learned how to navigate around the app and she understood the expectations of the puzzles with very little input from the adults watching her play.
Ruby really enjoyed Toca Robot Lab, which I have reviewed here, because she loved making the different robots. She showed fantastic perseverance soon after starting when she got her robot stuck in a tricky position. It is super for developing logical thinking in our young children. Ruby realised that she had to collect stars and was delighted when she had collected 3 within a level. She enjoyed seeing her certificates when she completed the level and then enjoyed creating new robots each time. I may have spoilt her problem solving skills by telling her to avoid the magnet after she had been whizzed off screen a few times in a row. I'm sure she would have worked it out for herself, but equally she may not have had enough experiences with magnets to understand what was happening. She would have kept playing this had I not offered her another app to play, Toca Hair Salon, which I will review very soon (I thought I had done so already!)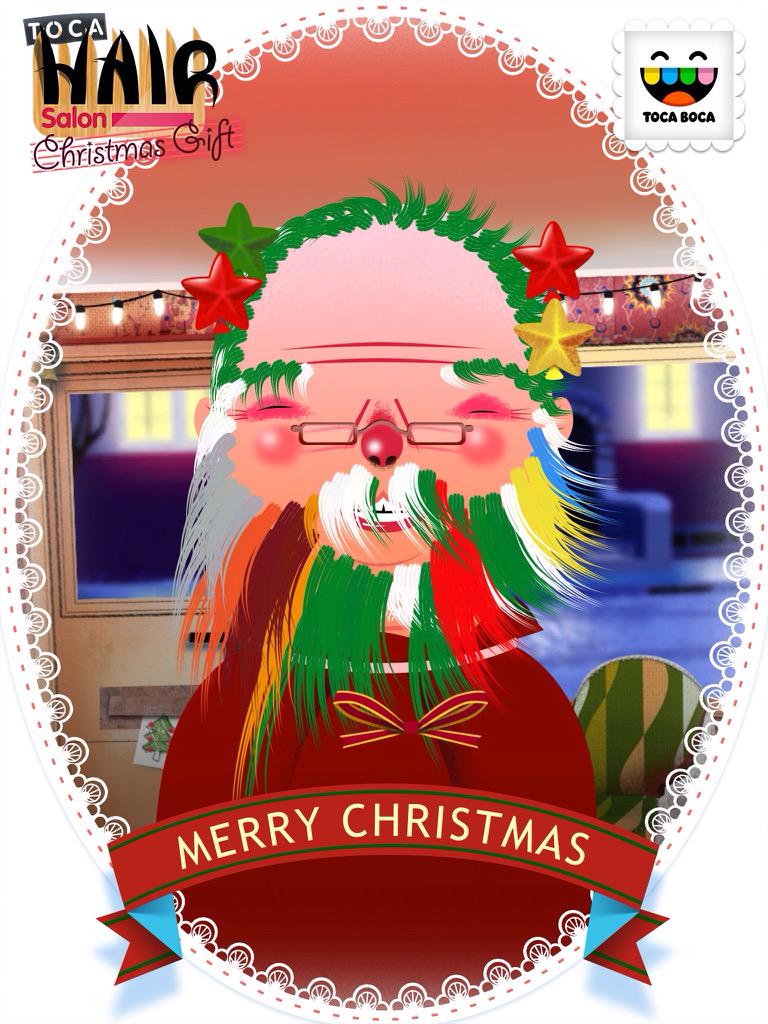 Ruby brings the mighty FC into the 21st century!
The great thing about this app, compared to the other two, is that it allows children to explore their creativity, whilst making things happen. Ruby chose her 'model' then proceeded very quickly to select the hairdressing tools to change the hair styles. She showed obvious enjoyment at cutting, combing, colouring and drying her models hair. She explored the app independently and it kept her amused for a long while. It kept us amused watching her creations!
When she got home I believe mum was on strict orders to get some of these apps onto her iPad! I think they have proved to be quality apps for children in EYFS, though I'd love to know which one she would return to first if she had her choice, and how long they would keep her amused when she is more familiar with them. I certainly think they are valuable apps for EYFS education and they are a super introduction to the new computing curriculum. For more quality early years apps, follow the EYFS tag below.